🔢 Sign up process for Charities
A charity registers and assigns Swiftaid as a charity nominee. The charity then links a donation source by selecting their provider in their Swiftaid account.
Watch a video of the charity registration flow here

Once linked, Swiftaid will be notified every time a donation is made through that source by a donor that has signed up to Swiftaid and Gift Aid will make its way directly from HMRC to the charity automatically.
Swiftaid works as a Gift Aid nominee for UK charities and assigns Gift Aid to the relevant charity every time a qualifying donation is found, managing all records and auditing required by HM Revenue and Customs (HMRC).
Swiftaid…
✅ Matches a donor to their donation
✅ Creates a Gift Aid declaration
✅ Sends a claim to HMRC
✅ Keeps a record of all declarations and claims
✅ GDPR requirements and HMRC auditing
Charities can keep track of all of their Gift Aid claims in their charity dashboard by logging into their Swiftaid account.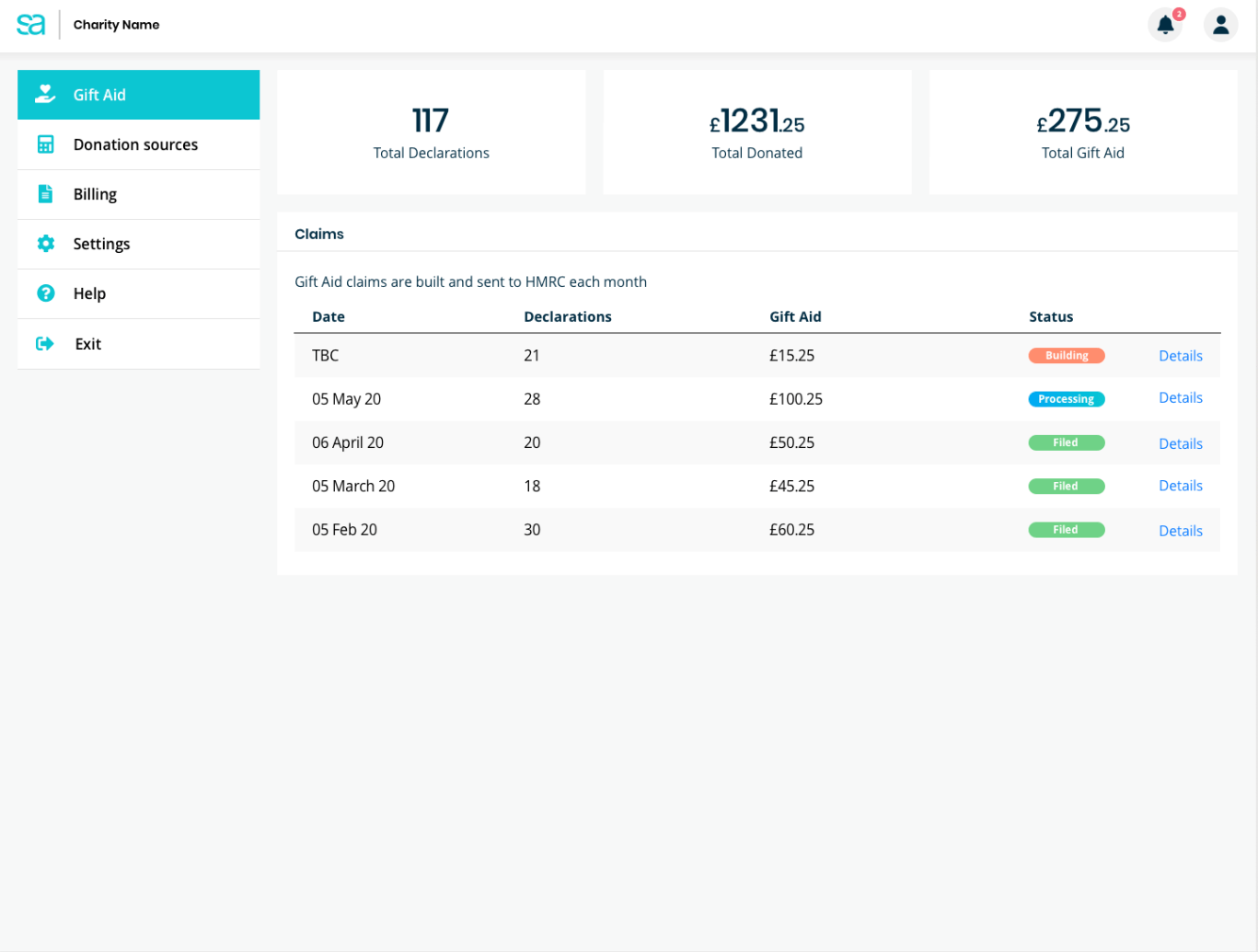 🔢 Notifications Swiftaid sends to charities
Nominee assignment letter
Every charity that assigns Swiftaid as a nominee will receive a letter from HMRC (typically within 4 weeks) confirming the nominee assignment success.